Just a reminder that the High School Office number is 760-372-2824 not 2865

Coronation will be this Friday, January 16th @ 4:00 pm.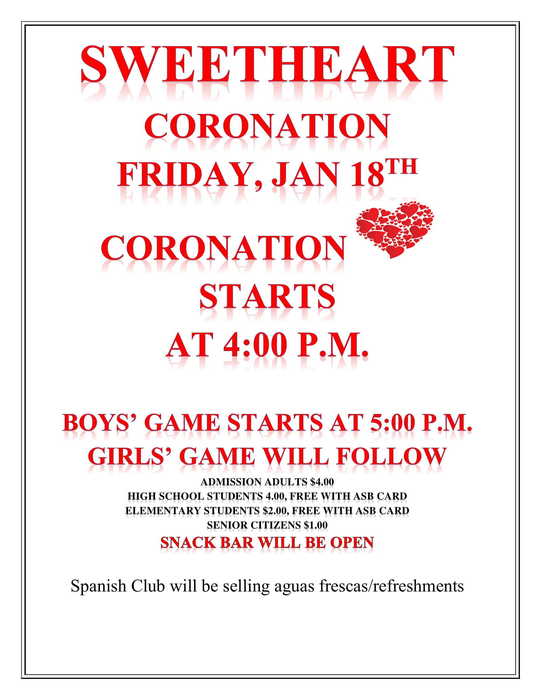 Little League baseball, softball and t-ball signups will be tomorrow at 5:00pm at the football field snackbar

Season's Greetings to you all. On behalf of the Trona Joint Unified School District and the Trona Board of Trustees, I want to wish you a happy Holiday Season. Our schools will re-open on Tuesday, January 8th for a normal day. Monday, January 7th will be a staff development day for teachers. Next year will be a very different year for our Trona Elementary students. Mr. Alan Tsubota, our principal at the elementary school for over 30 years, is retiring. He has made a tremendous impact on the elementary school and will be sorely missed. We hope to continue the same level of commitment to the students, staff and parents at the elementary as we address our leadership needs for the next school year. Please join me in wishing Mr. Tsubota a happy retirement! Kindly, Keith Tomes, Ed.D. Superintendent Trona Schools

This Saturday, December 22nd, THS is hosting a movie night @ 5pm. There will be two movies shown, Polar Express and Elf. Refreshments will be sold. Also during the show family portraits can be taken. Before the shows start the Junior class will be providing free gift wrapping from 3:30pm to 5:00 pm for anyone who needs it.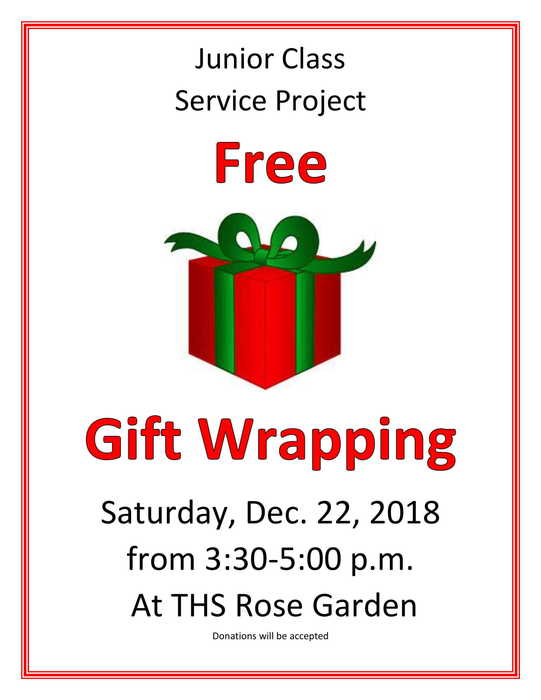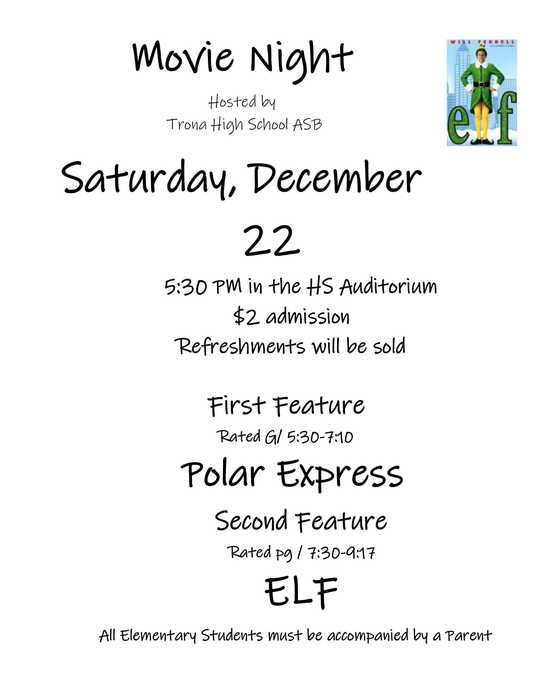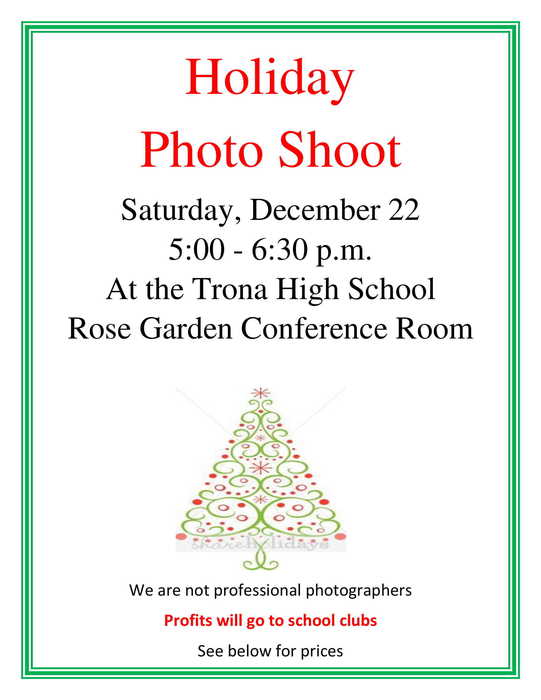 Thanksgiving Break 11/19 - 11/23


TRONA ELKS LODGE 1975 CELEBRATION!! THANKSGIVING DAY FROM 1-5 TRADITIONAL TURKEY/HAM DINNER SERVED WITH ALL THE TRIMMINGS! ALL COMMUNITY IS WELCOME TO JOIN US. A DONATION WILL BE ACCEPTED. WE WILL DELIVER TO OUR ELDERS IF NEEDED!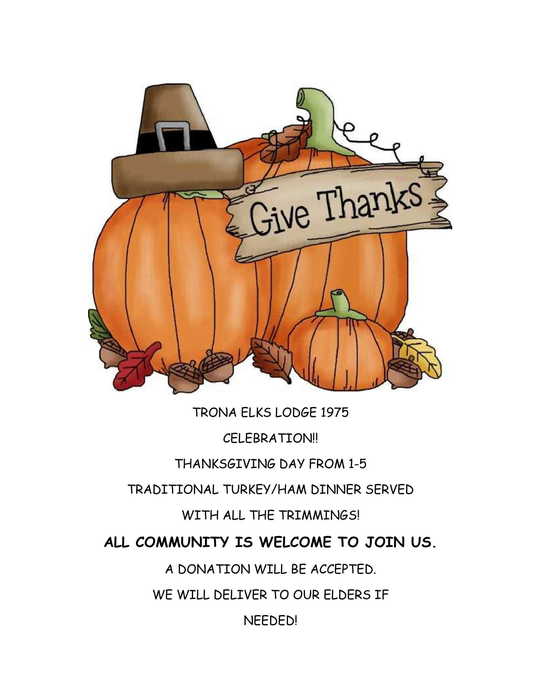 New Bus Stop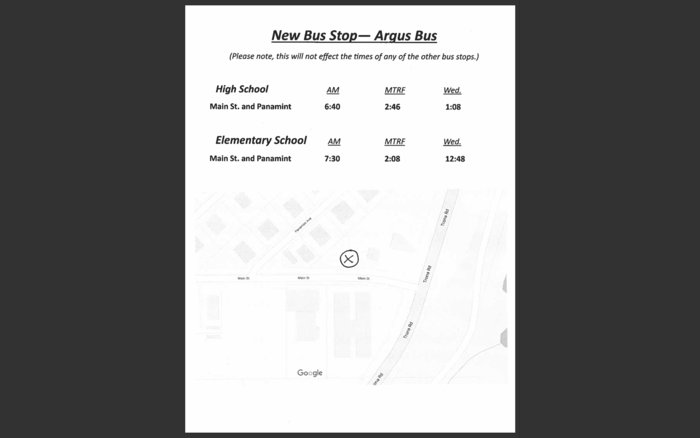 Good luck today Varsity Volleyball on your playoff game!
Math Assembly today at 9:35.
Success Assembly today at 9:35 am
Coronation tonight at 6:00 pm in the High School Auditorium!!!
Homecoming Pep Rally starting at 9:35 am !!!

Please be Safe, Responsible and Respectful during Homecoming. Also keep in mind Car Rallying is not a school sanctioned event. If you have an issues please contact the sheriff.
7th grade orientation tonight at 6:00 in the library.


Welcome to our new website!