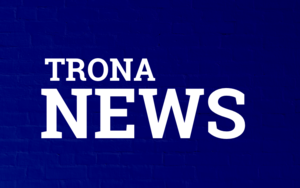 Be sure to check out our new phone apps!We're very pleased to be able to offer these, our app will now be the single best way to keep up with the latest news and updates, find your way to off-campus games, check the schedule of events, and even follow game scores real-time!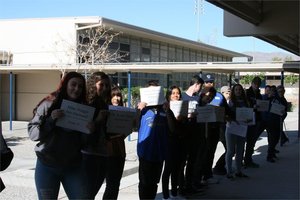 On April 20, 2018 Trona High School sponsored its first career day in 4 years. Career Day was organized by Ruth Soto, the guidance counselor for Trona High. Over 20 presenters volunteered to come out and talk about their varying careers from being a speech therapist to being an instrumentation journeyman. Even our own superintendent, Dr. Keith Tomes, volunteered to s...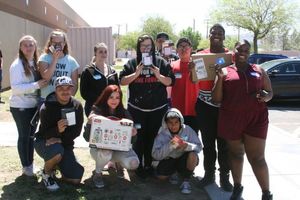 Eleven Trona High School Students participated in Bite of Reality sponsored by Desert Valley Federal Credit Union in Ridgecrest, Seven students won door prizes. Michael Taylor won a Dell laptop, Chris Staggs won a Kindle, Emma Smith won a Star Wars Droid, and the other students won gift cards, phone chargers. About Bite of Reality Fun, Safe, and Interactive Bit...